The beautiful city of Cairns in Queensland's tropical north is the gateway to the spectacular Great Barrier Reef.
Down Under Tours has partnered with ANCOLD to provide attendees, partners and families with a 10% off retail on the Cape Tribulation, Daintree & Mossman Gorge tour.
Great Adventures has partnered with ANCOLD to provide attendees, partners and families with a 20% off retail on tours. This offer is valid from the 21st – 29th of October 2023, please use the code ANCOLD2023 to achieve this discount.
GREAT ADVENTURES- Green Island Discovery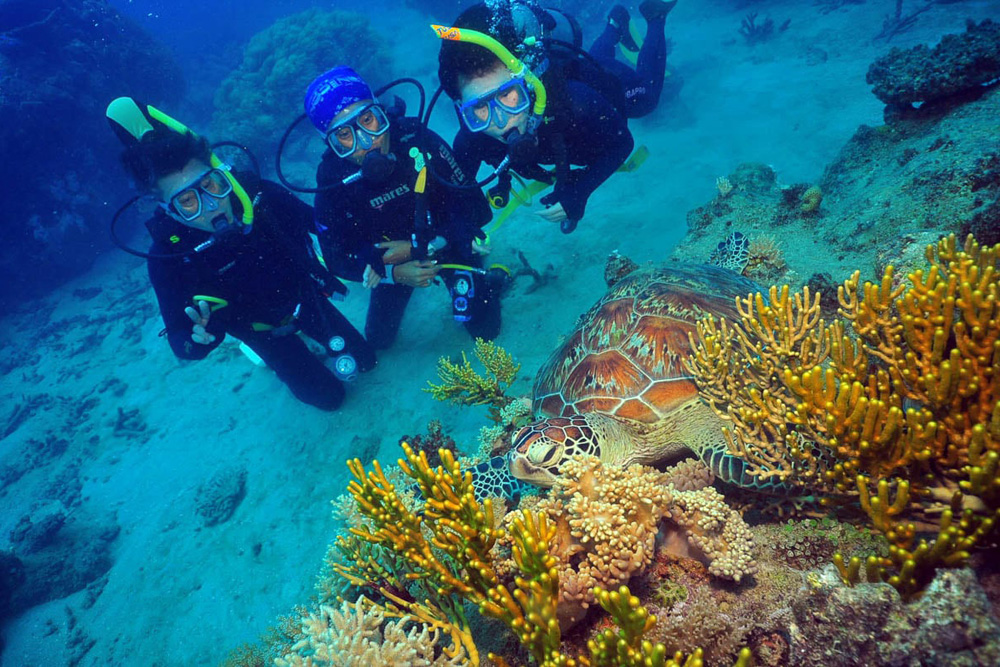 For a unique reef and rainforest experience, the Green Island Discovery is the ultimate way to experience this beautiful Great Barrier Reef island, a 6000-year-old coral cay just 45 minutes from Cairns. See the reef from the glass bottom boat coral viewing tour, snorkel from the beach, explore the island's lush rainforest and take a refreshing dip in the swimming pool. There are well-appointed day visitor facilities where you can enjoy a delicious lunch (additional cost). With an abundance of optional activities, you can scuba and helmet dive, kayak in crystal waters or take to the sky in a parasail.
GREAT ADVENTURES – Great Barrier Reef Adventure
Escape into a world of surprises and experience the breathtaking beauty of the Great Barrier Reef as you cruise to a multi-level activity platform, the perfect base for swimmers and non-swimmers to explore this living wonder. Snorkel and dive, visit the underwater observatory and see the reef in a semi-sub, or relax on the sundeck and take in the panorama. Optional activities include scuba diving, the unique Scuba-Doo scooter, guided snorkel tours and scenic helicopter flights. There's also the option for a 2 hour stopover on tropical Green Island.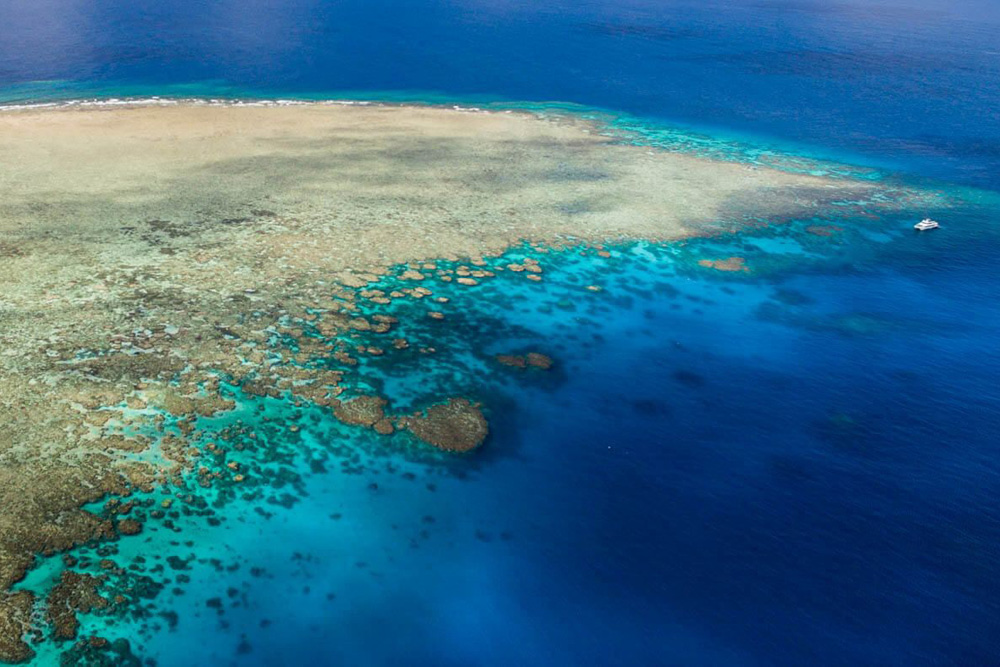 SilverSwift is a 29metre luxury catamaran custom-designed for the thrill of diving and snorkelling this natural living wonder as you visit three different and spectacular Outer Great Barrier Reef sites each chosen for visual and ecological diversity.
Custom-designed for diving and snorkelling adventures, enjoy 5 hours of aquatic fun for unlimited snorkelling, up to 3 certified dives and introductory diving. Includes guided snorkel tour, tropical buffet lunch, morning and afternoon teas. Advanced Eco certification.
OCEAN SPIRIT Michaelmas Cay Cruise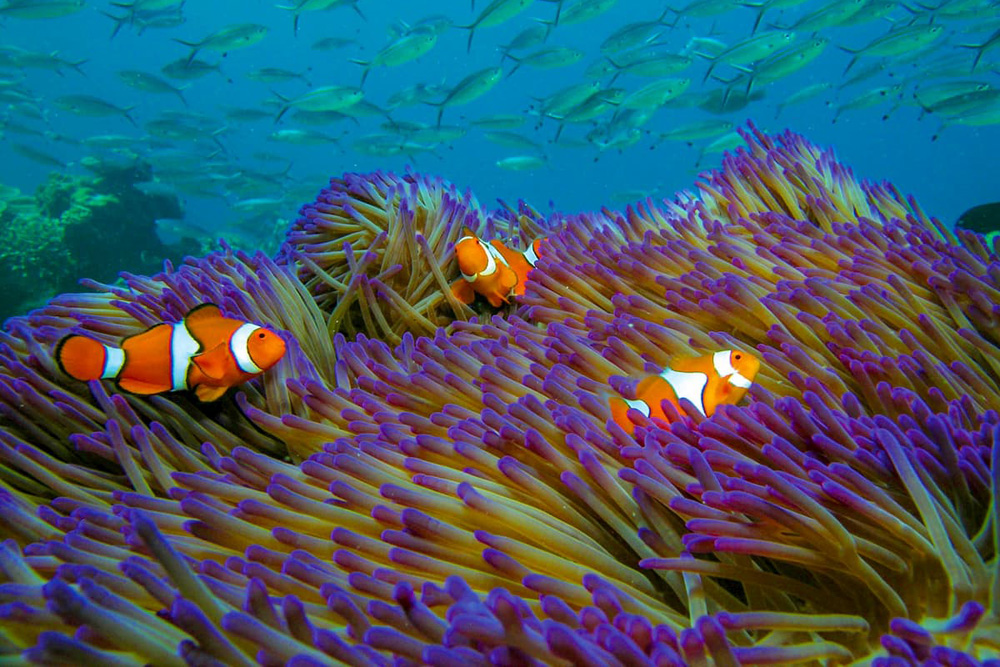 A beautiful sailing catamaran, a pristine sand cay surrounded by beautiful fringing reef and a protected sanctuary for migratory seabirds – Ocean Spirit takes you on a day to remember at Michaelmas Cay's unique reef environment. Snorkel from the cay's shallow waters, cruise in the semi-sub for a diver's view of the reef and observe the island birdlife. Introductory scuba diving and marine biologist guided snorkel tours are available. Your day can be as active or as leisurely as you choose. Homeward bound, enjoy a complimentary sparkling wine under the sails.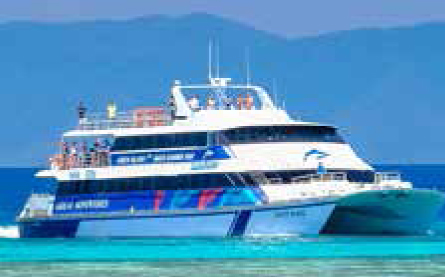 Length: 30.09 m
Beam: 11.2 m
Draft: 1.76 m
Cruising Speed: 26 knots
Capacity: 300
Inside Seating: 245
Outside Dry Seating: 50
Outside Wet Seating: 80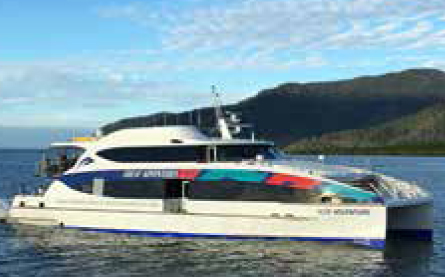 Length: 33.04 m
Beam: 9.5 m
Draft: 2.25 m
Cruising Speed: 25 knots
Capacity: 350
Inside Seating: 327
Outside Seating: 23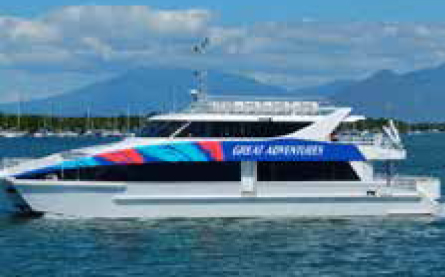 Length: 24.5 m
Beam: 0.0m
Draft: 1.8m
Cruising Speed: 24 knots
Capacity: 199
Inside Seating: 182
Outside Seating: 4
Sunbaking Decks: 8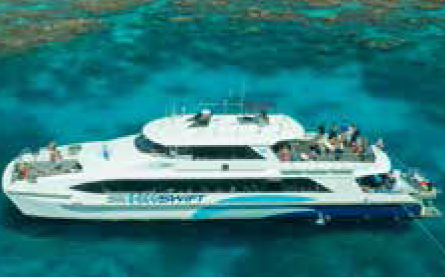 Length: 29 m
Beam: 8.3 m
Draft: 2.1 m
Cruising Speed: 28 knots
Reef Capacity: 85
Inside Seating: 164
Outside Seating: 98
Sunbaking Decks: 66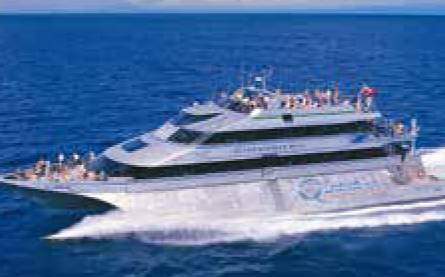 Length: 45.5 m
Beam: 16.24 m
Draft: 1.9 m
Cruising Speed: 35 knots
Capacity: 434
Inside Seating: 416
Outside Dry Seating: 68
Outside Wet Seating: 114 + 56 Bench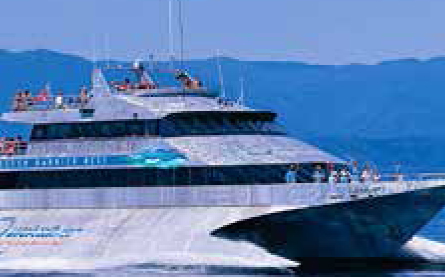 Length: 38.6 m
Beam: 15.6 m
Draft: 1.6 m
Cruising Speed: 27 knots
Reef Capacity: 300
Rec Capacity: 230
Inside Seating: 240
Outside Dry Seating: 24
Outside Wet Seating: 90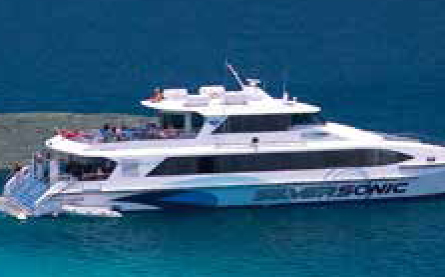 Length: 29 m
Beam: 8.3 m
Draft: 2.1 m
Cruising Speed: 28 knots
Reef Capacity: 85
Inside Seating: 162
Outside Seating: 103
Sunbaking Decks: 59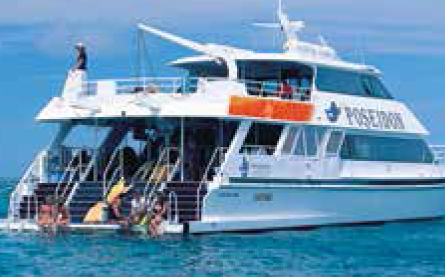 Length: 24 m
Beam: 7.3 m
Draft: 1.7 m
Cruising Speed: 24 knots
Reef Capacity: 84
Inside Seating: 64
Outside Seating: 45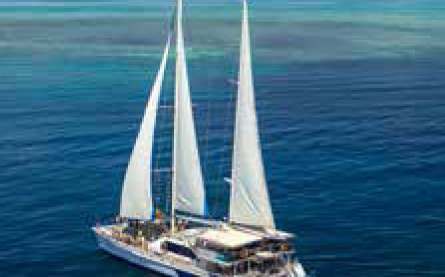 Length: 32 m
Beam: 12.8 m
Draft: 1.8 m
Cruising Speed: 12 knots
Reef Capacity: 150
Inside Seating: 50
Outside Dry Seating: 107
Outside Wet Seating: 24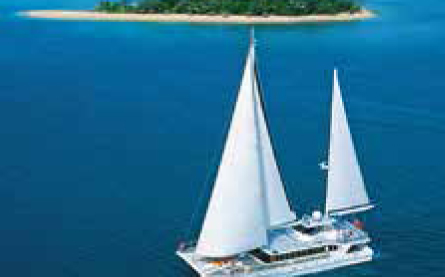 Length: 29.8 m
Beam: 12.3 m
Draft: 1.6 m
Speed: 14 knots sailing, 15 knots motoring
Capacity: 156
Inside Seating: 70
Outside Dry Seating: 30
Outside Wet Seating: 92