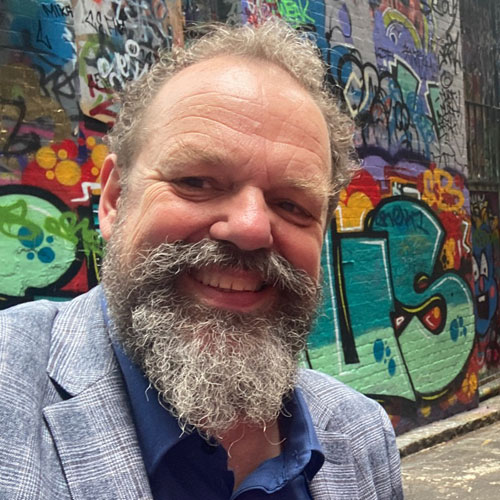 In 2020 Professor Dix joined with Lord Robert Mair and the Honorable Peter Vickery QC to form Underground Works Chambers. The Founding Members of Underground Works Chambers offer a unique range of combined specialist expertise to manage the risks and provide a safer contractual space in which the works can be carried out to successful completion and operation. Between them they hold qualifications in technology, engineering and construction law, science, civil and geotechnical engineering and in underground construction works. They adhere to the high standards of professional conduct of their respective professions.
Professor Dix sat as Australia's delegate on the Tunnel Safety Committee of PIARC (World Road Association) and was the appointed task leader (2008+) for the review of underground fixed firefighting systems. He also chaired the working group on air quality in the underground from 2003 to 2008 and is a joint author or reviewer of many of PIARCs key fire, operational and tunnel risk publications. Professor Dix is currently a member of PIARCs risk working group and alternative fuels working group.
At the operational level Arnold was invited by the United States to serve on the prestigious United States National Fire Protections Underground Road and Rail
Committees (130 & 502) which underlie the safety standards for a large proportion of the world's underground road and rail systems. Arnold has held his committee roles on the two most important road and rail tunnel fire safety standards for nearly 20 years and is one of the NFPAs accredited teachers internationally on these standards.
Arnold is recognised in the United States of America as a subject matter expert in fire related matters. He provides advice to the Federal Highways Administration and Colorado Department of Transport. In June 2022 Arnold was awarded the NFPA highest award for NFPA committee contribution to the standards of the Special Achievement and Committee Service Award in recognition and appreciation of distinguished service to the NFPA in the development of NFPA codes and standards.
In 2008 the British Tunnelling Society invited him to present the prestigious biannual Harding Lecture on contemporary world tunnelling issues. In that year he was also invited by the European Parliaments' STOA (tunnel safety committee) to give evidence on tunnel safety matters (Brussels) at the EU Parliament as a subject matter expert.
In March 2011 Arnold was awarded the Alan Neyland Australasian Tunnelling Society bi-annual award for excellence in tunnelling (tunnel fire safety) and his contribution to fire safety in the world. This is the highest honour for tunnelling professionals in Australia.
Arnold's interest in alternative fuels is reflected in his membership of NFPA hydrogen task group for vehicles since 2017, and his appointments to the new energy carriers committee of PIARC. In his disaster investigator capacity, he has investigated catastrophic CNG bus fires (both above and below ground) and provided confidential advice to government and transport operators on both regulatory reform and the most appropriate engineering responses to high pressure gas related fires in public transportation.
His work is mostly confidential, always complex, and usually involves high levels of ethical conduct in an underground context.